MADE BY HAPPY PEOPLE TO MAKE PEOPLE HAPPY
Eco-friendly, handmade knitwear, produced by fair trade certified hands.
Our brand is inspired in nature. Our characters take the little ones to adventures in a magic world, creating a conscious bond with our planet.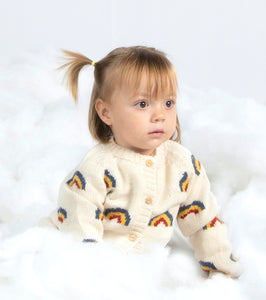 FW COLLECTION 2022 ________ "SOMEWHERE OVER THE RAINBOW
Blue birds fly
And the dreams that you dreamed of
Dreams really do come true..."
Inspiring song for this collection created with the feeling of freedom for animals and nature after two long years of pandemic in our beloved planet.
SHOP NOW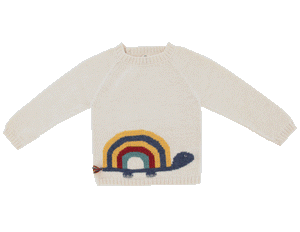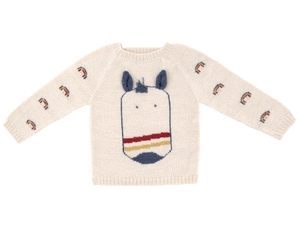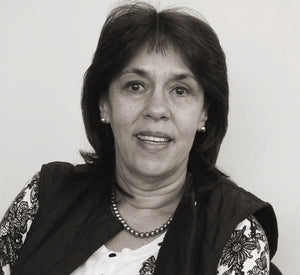 I am Patricia, mom of four, and grandma of of eleven! These little ones have been, and continue to be, the inspiration for the creation of our garments.
After 20 years of experience in the world of children's garment production, Nanaykids brand was created with support of my daughters and inspired by the love for my grandchildren, and the joy they fill us with daily. 
Throughout the interactions of our daily living I could see the needs my grandchildren had, as well as the preferences my daughters have for their baby's comfort and care. Because of this, NanayKids was born!
Every single day as I enjoy life with all of them around me, my mind takes off with new ideas of comfortable and fashionable pieces they would look adorable in. While they laugh and play, I think of clothes that make them happy to wear. This is how each design then comes to life with different pattersns, animal prints, and color combinations.
NanayKids is a result of the adoration of a grandmother wanting to share the love of her family with all babies and children who will be wrapped and clothed in our collection.
Nanay
Nanay means "how cute" in Bolivian Aymara native language.
Our garments are produced by Bolivian knitters who have been making the highest-quality baby and children's knitwear for the past 20 years.
Our collections themes are inspired in nature, to create a magical world for the little ones and
bring a social message of ethical fashion and responsible consumption to adults.
We care about having a positive impact on the world. We make our products with love and respect for the knitters who produce our garments, the little ones who wear them and nature.
Learn more about us